Jesse concludes filming Adaptive's new sci-fi series Forever Alone playing Adrian. Jesse with Trudie Styler as Marjorie.
Miller & Son @ Clermont-Ferrand
Miller & Son selected to premiere at the 2019 Clermont -Ferrand Intl. Short Film Festival in France.
Ashton Muniz, Jesse, and Magdalena Borlando attended the Savannah Film Festival for a screening of Like Glass.
Out Fashion Vanguard Awards 2018
Makeup by Jesse, Outfit by Jamil Moreno
Jesse at AFI in Los Angeles, CA for a cast & crew screening of Miller & Son
Opening Ceremony NYFW SS19
Peroxide featured in Vogue for Sasha Velour's collaboration with Opening Ceremony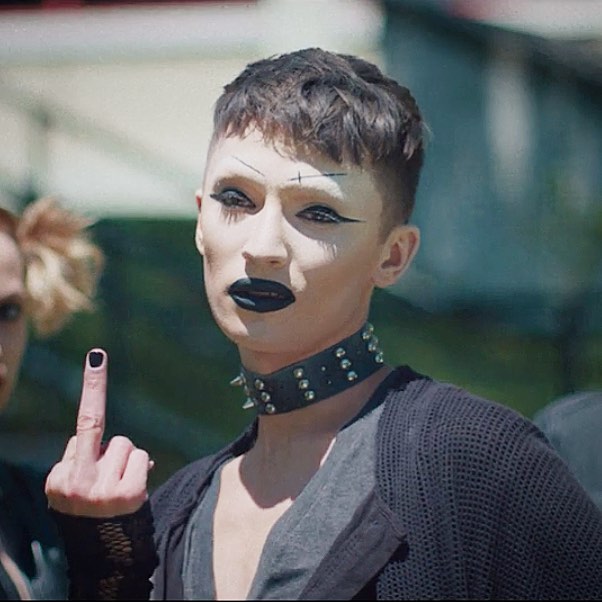 Alex Strangelove now streaming on Netflix! Jesse plays the coolest, queerest kid in school -- Sidney. Jesse was featured on NewNowNext in an interview with Craig Johnson, the film's writer and director.
(May, 2018)
'Like Glass' in Out Magazine
Jesse James Keitel featured in write up on 'Like Glass' for Out Magazine with film co-stars Magdalena Borlando and David Elijah (May, 2018)

Jesse joins the season 5 cast of TV Land's "Younger" as Lauren's genderqueer assistant Tam. (March, 2018)
Jesse spent a few weeks in LA playing the lead role of Ryan in Asher Jelinsky's AFI thesis film "Miller & Son." The film is a coming-of-age story about a transgender woman mechanic living in rural America who must confront her compartmentalized lives. (Jan - Feb. 2018)
Jackie and Johnny and the Whoracle Named Daphne
Jesse joined Kevin P. Joyce's cast of "Whoracle" with a staged reading playing the lead role of Daphne. (Decemeber 17th, 2018)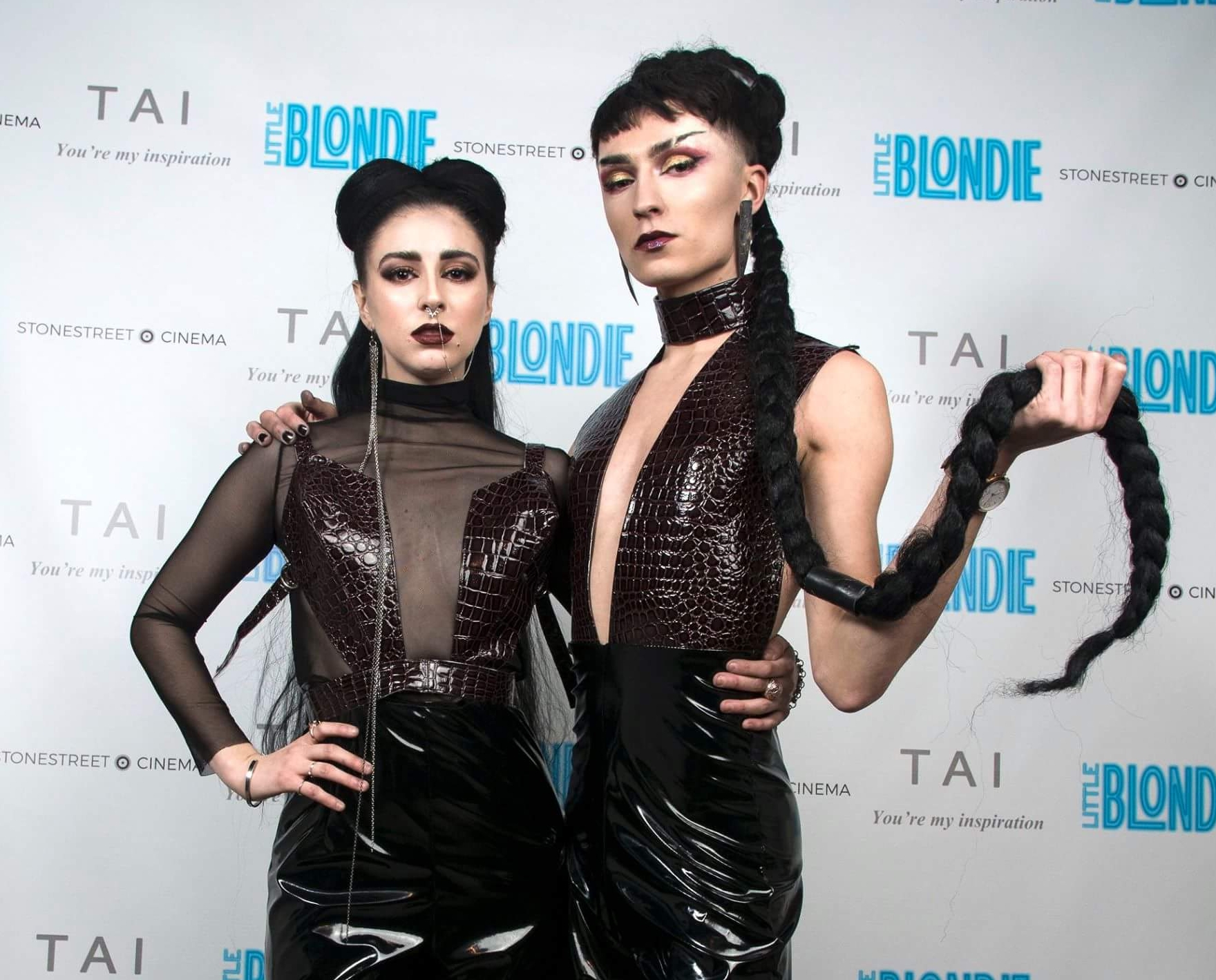 Jesse and co-star Magdalena Borlando attend the LIKE GLASS premiere in NYC. Custom outfits by Jamil Moreno. (December 10th, 2018)
Jesse shot part of Paul Sampson's feature film "MALICIDE" playing the role of Andrew -- an unlucky bystander in an organ trafficking ring. (October, 2017)
Linda Yellen's "Fluidity"
Jesse plays the role of Kevin opposite THE WALKING DEAD's James Chen in Linda Yellen's new indie film "Fluidity." (August 2017)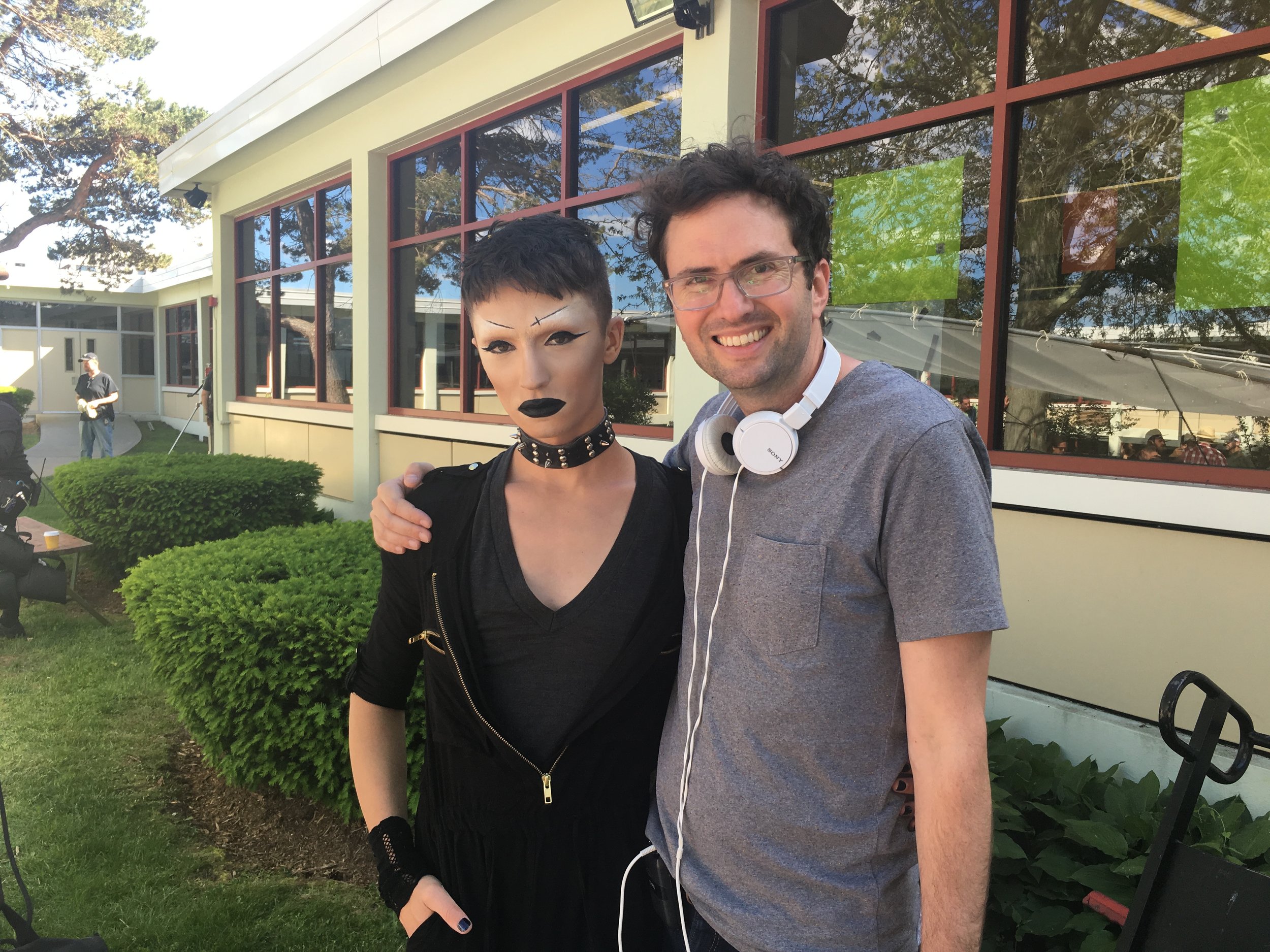 Coming to Netflix July, 2018 -- Jesse plays androgynous goth kid Sydney in Craig Johnson's new coming of age story. Produced by Ben Stiller/ Red Hour Films. (June, 2017)